by Andrew Gardner
America's public school system has never been perfect, but over the past 70 years a portion of the population has sought to hinder and defund public education. Beginning in the wake of the Supreme Court's decision in Brown vs. Board of Education in 1954, conservatives adopted a decidedly liberal interpretation of the phrase "all deliberate speed" to delay the integration of public schools. This delay allowed conservatives to slowly begin founding private "segregation academies." Shortly thereafter the Court also ruled that state sanctioned prayer and scripture readings violated the establishment, only further fueling conservative frustration with public education.
Today this frustration continues, albeit in another form. School boards have again become the battleground for culture wars between the right and the left. The strain of the pandemic coupled with the length of time it took to test vaccine efficacy on teenagers and continues to take with children younger than five years old put a spotlight on public schooling. Questions regarding whether children should be forced to wear masks resounded alongside whether topics like Critical Race Theory should be taught in schools. School Board meetings became sites of violence. Many political analysts suggested that the volatile issue of public schooling even helped Republicans win the Virginia governorship.
More recently, a school board in Tennessee made national news for banning the Pulitzer Prize winning graphic novel, Maus, by Art Spiegelman. The novel depicts the events of the Holocaust, portraying Jews as mice and Nazi's as cats. In the age of the internet, not only has the ban fomented a strong opposition but also inspired like-minded conservatives to propose similar censoring measures in school districts across the country.
While many congregations around the country have adopted a local school, providing volunteer tutoring, school supplies, and teacher appreciation gifts, perhaps churches could also turn their attention to the local school boards. Addressing the needs of a local school is important work; coupling that work with shaping the systems and policies at the school board level would create a powerful witness for justice in public education.
Alliance of Baptists partner congregation, Binkley Memorial Baptist Church in Chapel Hill, North Carolina provided a model for this type of work, shaping public policy at the school board level in the early 1960s with regards to segregation in the local school system.
Following the ruling in Brown v. Board, North Carolina implemented the 'Pearsall Plan' which allocated educational control to local communities who in turn refused to integrate local school systems. Chapel Hill embraced this legislation, delaying the integration of its school system.
Binkley was founded in 1958 during this decentralized approach to public schooling as an offshoot of the Chapel Hill Baptist Church (later University Baptist Church). Binkley's founders had established the church with a commitment to welcoming all people regardless of racial identity, and many congregants opposed the rigid segregationist principles of Jim Crow that continued to exist in their local community. In fact, many of the newly-founded church's members were young parents, including Binkley's pastor Bob Seymour.
The local school board at the time included Rev. John Manley, the pastor of the historically Black, First Baptist Church of Chapel Hill. Despite Manley's attempts at desegregation, anti-integrationist efforts in the local community prevailed. In 1961, Seymour encouraged Binkley founder and member Fred Ellis to run for the local school board. Ellis had four daughters who attended public school and was a professor of medicine at the University of North Carolina. Seymour promised Ellis that if he ran for school board, the congregation would not ask him to serve on any congregational committees or serve in any congregational leadership positions. Desegregating the public school system would be his church work.
Ellis agreed and in 1961, he joined Rev. Manley on the Chapel Hill City Board of Education. Their work was neither easy nor quick, but that year the school board began the slow process of integrating the public school system by allowing first grade students to attend the closest elementary school regardless of race. Five years later, Chapel Hill closed the all-Black Lincoln High School, integrating its students into the all-white Chapel Hill High School.
For Binkley in the 1960s, integration was a justice issue firmly rooted in their collective theology. At a time when local school board meetings have become sites of violence and intense public agitation, resulting in bans on what students can learn and read, perhaps more congregations need to see running for a local public office as church work. If we care about underachieving schools in our local community, we should likewise care about the local school systems that struggle to support these schools. We should care about the state legislatures that under-fund these school systems.
Ellis may have never run for school board if it were not for Seymour's prompting and encouragement. I wonder how many members of Alliance congregations are awaiting a gentle nudge to consider running for their local school board.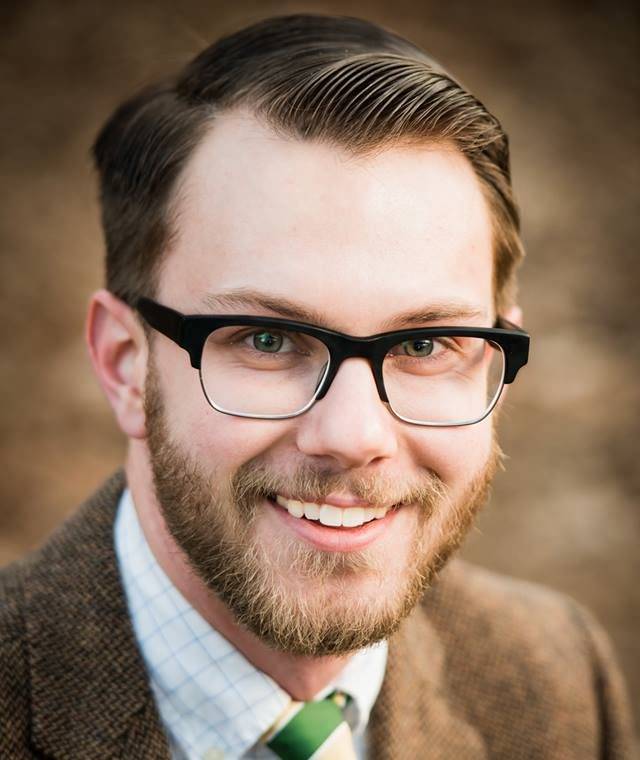 Andrew Gardner is a Louisville Institute Postdoctoral Research Fellow at the Hartford Institute for Religion Research and is the author of Reimagining Zion: A History of the Alliance of Baptists. His forthcoming book Binkley: A Congregational History, is currently under contract with the University of Tennessee Press.