By Brittany Graves
Thinking about the dreams and ambitions of past descendants in my family line integrally influences how I dream up and have vision for myself in my present day-to-day life. If you missed my last Alliance connections article, feel free to read it here: The Freedom to Create Our Wildest Dreams to move the conversation forward on how our past influences the present.
In this part 2 follow up to that message, I want to focus on what it looks like to achieve your dreams in the here and now and be in movement toward believing your dreams are attainable. I am not sure about you but in the past few years as our world has shifted to invite new rhythms in the liminality of a worldwide health crisis and continual upheaval, I have found it necessary to honor the natural flow within myself saying slow down.
We are seeing more and more people going against the grain to embody what works best for them whether that is in joining the Great Resignation or creating vaster pathways for themselves based off their passions and pursuits. Many of my peers are starting up businesses and exploring innovative avenues to step into their hearts' desires or simply finding themselves depleted and uninspired in the traditional workforce parameters. We are even seeing the effects of these shifts show up in popular culture with Beyonce's latest song release "Break My Soul" that has quickly become an anthem that sheds light on the experience of a people that are exhausted and yearning to lean into joy and freedom.
We are often taught to work hard in order to play hard or to participate in the daily grind so we can enjoy life closer to retirement or later on in life. But what if we are meant to enjoy life now by incorporating play with our work. It begs the question, what are the things that need more nurturing in your life? What are the passions you'd like to pursue in more meaningful ways?
For me, rest and play are a part of the work, not a reward for it. This is the trajectory that gives more space for ease and liberation, and I think we could all benefit from more intentional moments of respite and relief to bring us more presence to each day. There's an adapted mantra that I recite before I meditate or do self-Reiki courtesy of Reiki master, Belinda Morris, that says, "For all of today I will trust, I will love, I will be true to myself. I will give thanks for my many blessings. I will be kind to myself, my neighbor and all living things." Sometimes depending on the need of the moment, I add a more personal statement like "I release what does not belong to me and embrace following my passions today."
If you have not heard of Reiki before, it is also known as light touch, and it offers the ability for healing, stress relief and relaxation. It is one of several energetic modalities and spiritual practices that have given me peace of mind, clarity within oneself, and connection to the divine.
It is a practice I bring up so that we all become more mindful to the subtleties of our dreams, the passions we want to bring into fruition, and find the rituals that resonate best with us in order for that to happen. May you know that the persistence of your dreams is grasping to get your attention for a reason; listen to what your dreams have to say and keep on dreaming.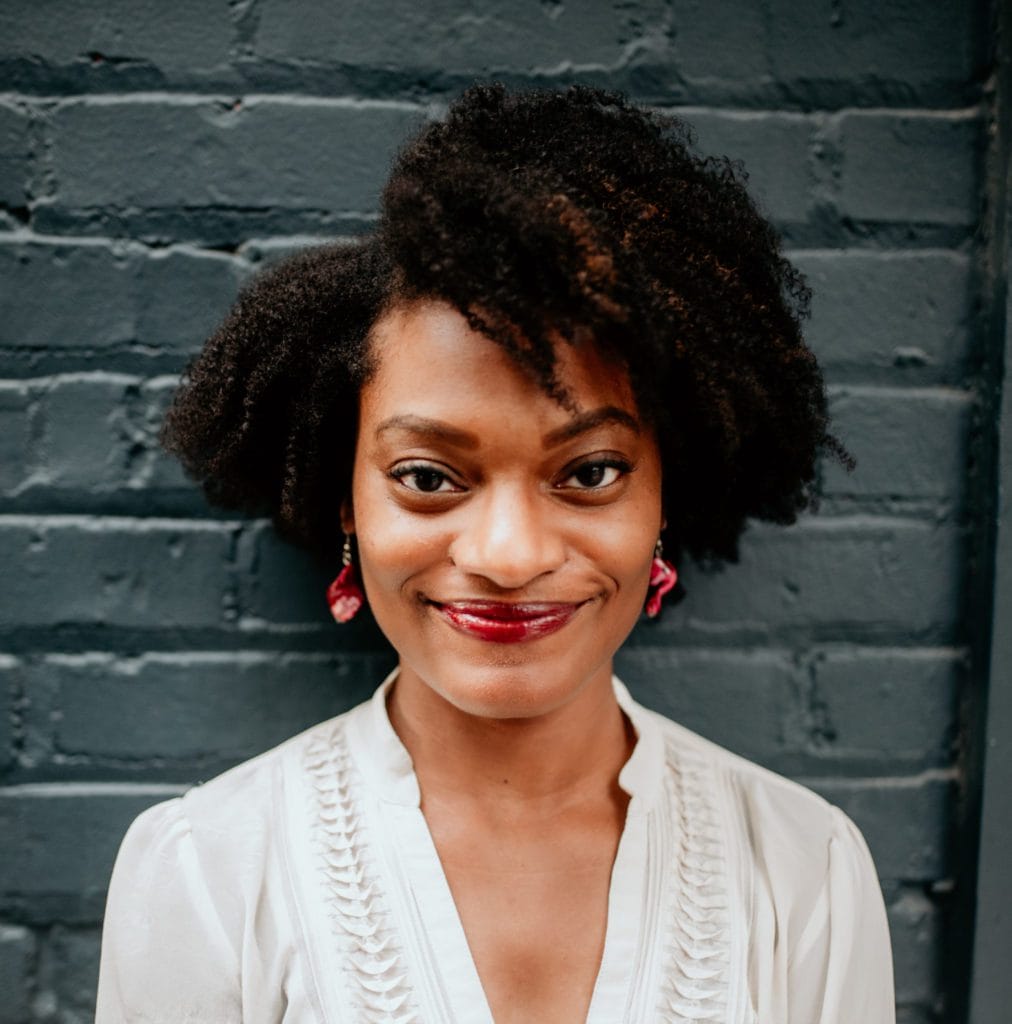 Rev. Brittany Graves is ordained clergy, an all-around advocate, dreamworker, Reiki practitioner and co-host of Nuance Tea Podcast. Keep up with her on www.patreon.com/revbrittanygraves