By Rick Goodman
As the Alliance of Baptists seeks to be an antiracist organization, there are many ways in which Alliance members can enact that call. One way is through engagement with our representatives to heed the call for action on issues of justice and faith.
Currently, there is pending federal legislation in both the House and Senate entitled, Environmental Justice for All Act. This bill would directly address the awful environmental racism that continues to exist in our country. Environmental racism is "the disproportionate impact of environmental hazards on people of color through institutional rules, regulations, policies resulting in communities being disproportionately exposed to toxic and hazardous waste based upon race. It is a well-documented fact that communities of color and low-income communities are disproportionately impacted by polluting industries (and very specifically, hazardous waste facilities) and lax regulation of these industries."
The House Committee describes the need for this legislation because communities of color, low-income communities, Tribal and indigenous communities, rural communities, and other underserved populations are disproportionately burdened by environmental hazards, environmental harm and risks to human health. These disproportionate impacts—which include intentional, implicit, unconscious, systemic, and structural discrimination—are illegal under Title VI of the Civil Rights Act of 1964.
Unfortunately, a 2001 Supreme Court decision prohibited private citizens, residents, and organizations from seeking access to justice through courts to enforce their Title VI of the Civil Rights Act of 1964 rights in the face of discrimination. Environmental justice legislation must strengthen Title VI protections to ensure that citizens can use this important mechanism to seek legal remedy when faced with environmental discrimination
Here are some of the key features of this legislation:
It will strengthen existing laws. It amends the 1964 Civil Rights Act to allow persons to sue for intentional discrimination. In addition, it amends the Clean Air Act to require an analysis of air pollution on surrounding communities before permits are awarded.
The bill outlines the federal government's role. It directs the President to establish a White House Environmental Justice Interagency Council which will produce an environmental justice strategy every three years. It directs federal agencies to produce environmental justice strategies and report regularly to the Congress. Codifying these requirements is vital to ensure that the federal government's commitment to addressing environmental justice is sustained beyond the current Administration and the current Congress.
It will help local communities and organizations. For decades, many communities have addressed these injustices, but they need more funding and training to support their efforts. The Environmental Justice for All Act authorizes funding to help local organizations, states, and indigenous groups build capacity to address environmental justice concerns. The bill also sets up a training program for environmental justice groups.
It will establish both a Just Transition Advisory Committee and a Federal Energy Transition Economic Development Assistance Fund. Each entity is tasked with promoting economic revitalization, diversification, and development in communities that have depended on fossil fuel mining, extraction, or refining for their economic foundations.
The Environmental Justice for All Act represents a significant step forward in addressing the harm done by fossil fuel extraction and development. The Alliance of Baptists can help this bill become law.
1) Please go to House.gov and Senate.gov and check to see if your members are cosponsors yet. If not, encourage them to co-sponsor the bill.
2) Encourage the White House to put this bill on their legislative agenda and to publically push for its adoption by writing President Biden.
3) Write a letter to your local newspaper telling people about this legislation. Or, post on social media about how important this legislation is to combating environmental racism.
Thank you for any actions you can take to support this part of the antiracist journey of the Alliance of Baptists.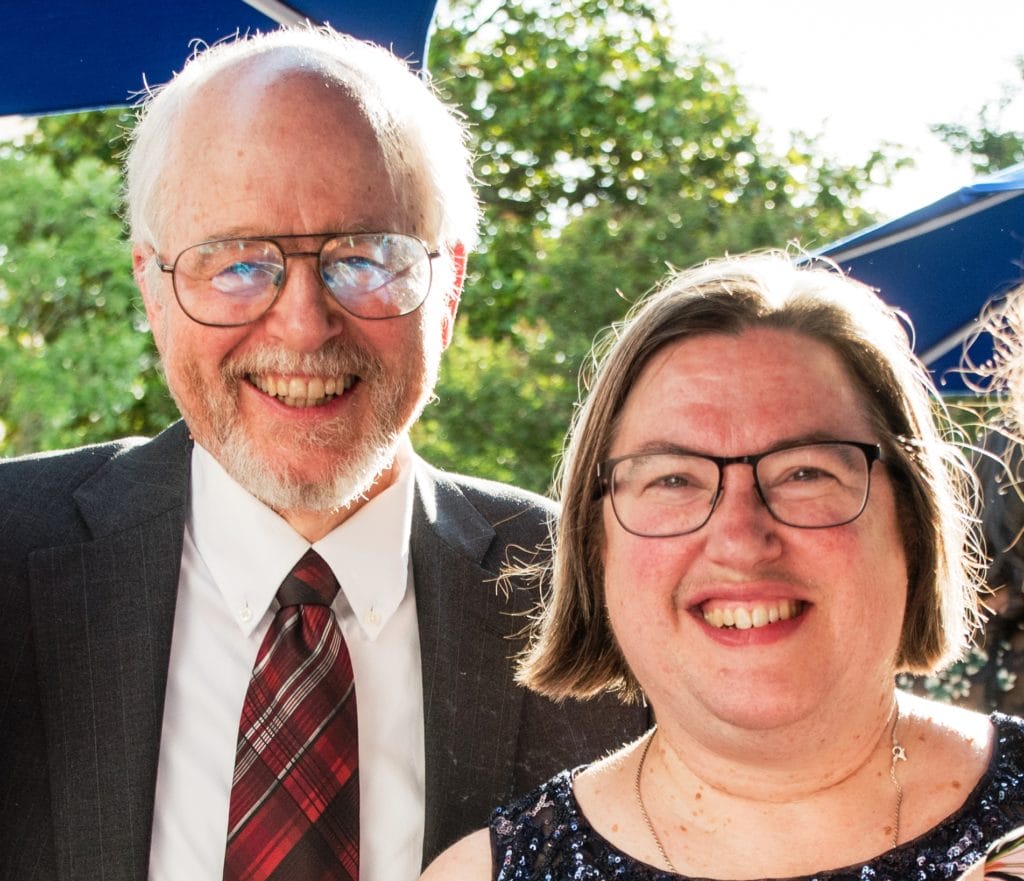 Rick Goodman, as a volunteer and with spouse Carol Blythe, coordinates advocacy for the Alliance of Baptists at the federal level. They attend Congressional meetings on behalf of the Alliance, share organizational sign-on opportunities with the Board of Directors and share broader advocacy opportunities for Alliance members through the Clear Voice Network. They are members at Alliance congregational partner Calvary Baptist Church in Washington, DC.